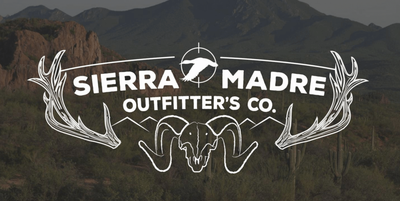 WELCOME TO SIERRA MADRE OUTFITTERS!

Since 1993 with over 27 years of experience we organize professional world class hunts. Our main objective is getting our clients the best trophy and having the time of their life while hunting with some of the best outfitters in the world! All hunts are professionally guided by one of our experienced staff members who always work hard to insure you have a premier hunting experience. We know your trophy success is our company success, that's why we work with heart and passion on every hunt the we run.

WE OFFER WORLD CLASS HUNTING PACKAGES


-Desert Bighorn Sheep Hunts
-Desert Mule Deer Hunts
-Desert Coues Subspecie Deer Hunts
-Coahuila Texan Subspecie Whitetail Hunts
-Argentina Wings Shooting Hunts
-Goulds Turkey
-Occellated Turkey

FREQUENTLY ASKED QUESTIONS

What is the best flight down to Mexico? Phoenix to Sonora ( Hermosillo City )
Can I bring my gun with me? Yes! We handle the transportation and paper work too!
Is it safe to travel? Yes, Very Safe! , Hundred of hunters come here every year with no issues!
Is housing provided? Yes, We have clean and nice housing solutions for all of our hunts!
Are food and drinks provided? Of course!, Amazing food and soft drinks ( we handle special diets )

WHAT ELSE IS INCLUDED?

-All Transportation During The Stay
-Guns Permit Import/Export (Hunter Can Bring Two Guns With 50 Rounds For Each Gun)
-Professional Skinning and Trophy Care
-High Class Guide Service ( First Class Glassing Equitment )
-Backpackers (Second Hand Assistants)
-Accommodations
-English Speaking Guides All The Time
-Personal Services ( any assistence 24/7 inside camp )


WE PROMISE YOU WON'T BE DISAPPOINTED, COME JOIN US!